Our ENT Doctors in Johns Creek, Ga. Welcome You!
Phone & Fax
Our Address
Office Hours
Monday – Thursday: 8am – 5pm
Friday: 8am – 2pm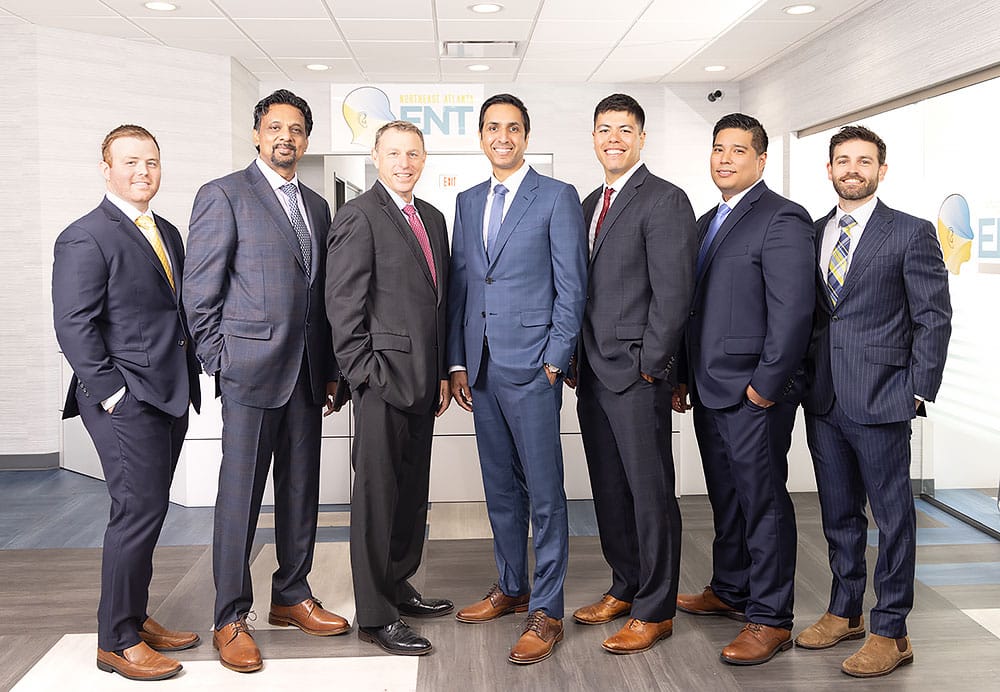 Are you searching for an ENT in the Johns Creek, Suwanee, or Alpharetta, Ga. area? If so, then we want to welcome you to Northeast Atlanta ENT where you can be comfortable and confident that our family of ENT doctors and professionals are going to do everything in their power to treat any ear, nose, and throat issues that you or your family are experiencing.
At Northeast Atlanta ENT, we are aware that ear, nose, and throat issues can have a severe impact on your quality of life. This is why we dedicate each and every day to ensuring that our patients get the care they need; better yet, the care they deserve.
When you visit us, you'll find that you are much more than a case number or patient file. We take a personal interest in each and every one of our patients while getting to know what issues they are suffering with, and how we can help.
Here are a few of the services we offer at our Johns Creek/Suwanee ENT location
Allergy testing and treatment
Audiological services (balance testing, hearing aids, and more)
Pediatric ENT services for infants, toddlers, and children of all ages
Chronic nasal congestion and blockage treatment
Sinusitis treatment (including Balloon Sinuplasty)
Ear infection diagnosis & treatment (including treatment for tinnitus, or ringing in the ears)
Treatment for chronic snoring and sleep apnea
Dizziness and Vertigo symptoms
Voice disorders, tonsillitis, and much more.
If you are suffering from any of the above symptoms, then it is important that you see an ENT immediately. At Northeast Atlanta ENT in the Johns Creek/Suwanee area, we are here to help you, not only as your doctor, but as a partner who is vested in helping you feel better, regardless of your condition.
Contact us today to schedule your appointment
Just because your family physician hasn't been able to help your condition doesn't mean that it isn't treatable. Ear, nose, and throat problems are what we deal with each and every day. It is our passion and purpose to help our patients feel better. So give us a call today, or contact us here to schedule your appointment today. We serve patients all around the area, including North Fulton, Gwinnett and Forsyth counties. Don't Wait!
Note: Some patients tend to get confused when adding our address to their GPS. Our physical location is actually in Suwanee, although the road is Johns Creek Court.